**STATE QUARTERFINALS UPDATE** IRION COUNTY will now face Jonesboro on SATURDAY, NOV. 26th, @ 2pm, in EARLY, TX. Sendoff for the Hornets will be in the Estes Gym parking lot at 9:30am! #stingem


Quarterfinal champions.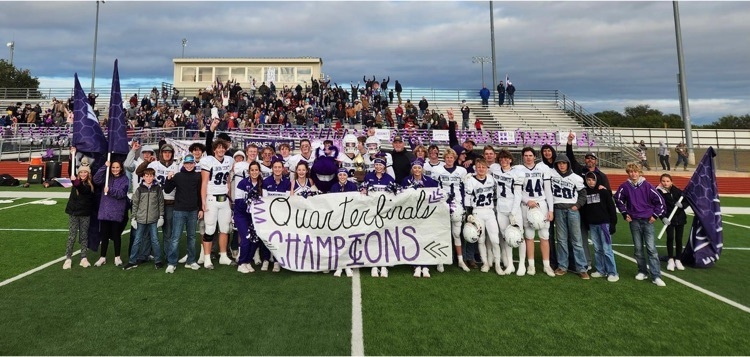 The Hornets Quarterfinal Game vs. Jonesboro has been moved to Saturday at 2PM in Early. We will have a sendoff at 9:30 AM Saturday morning in the Cafeteria Parking Lot! Go Hornets! 💜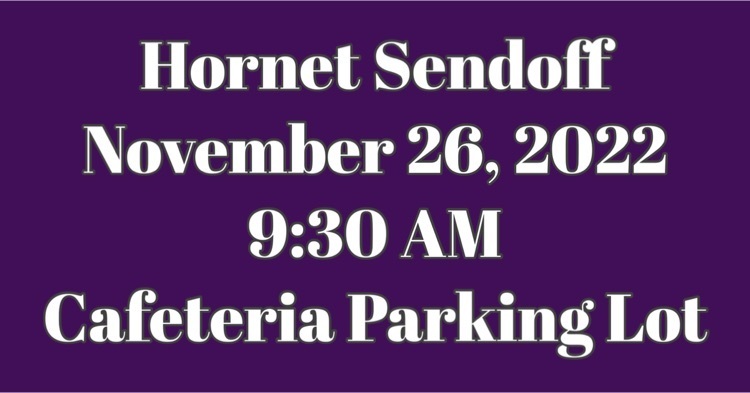 Irion County vs May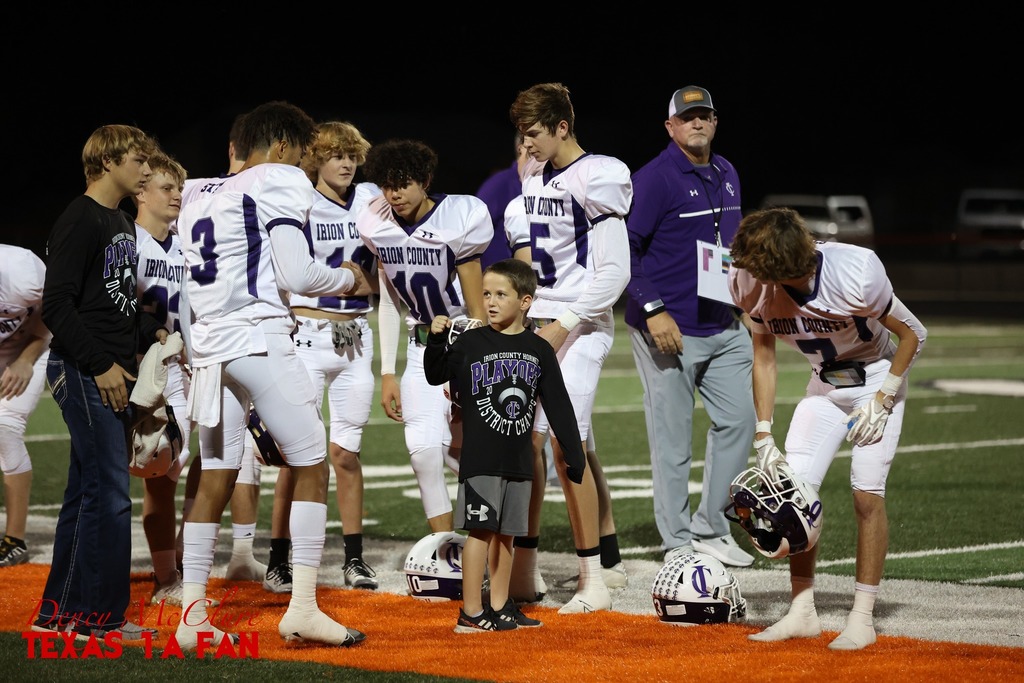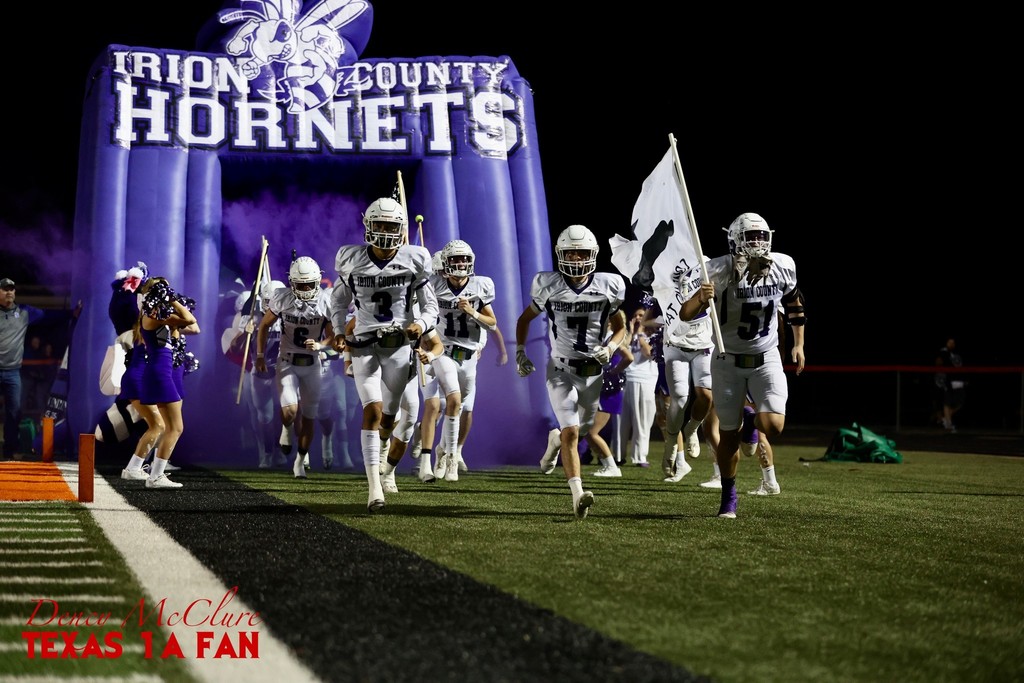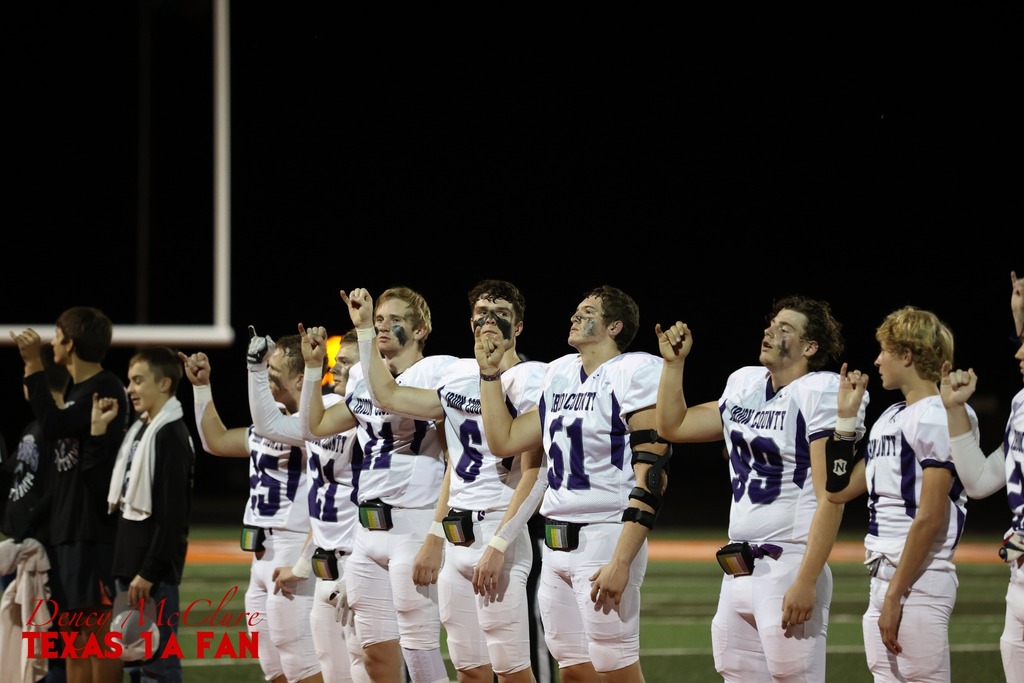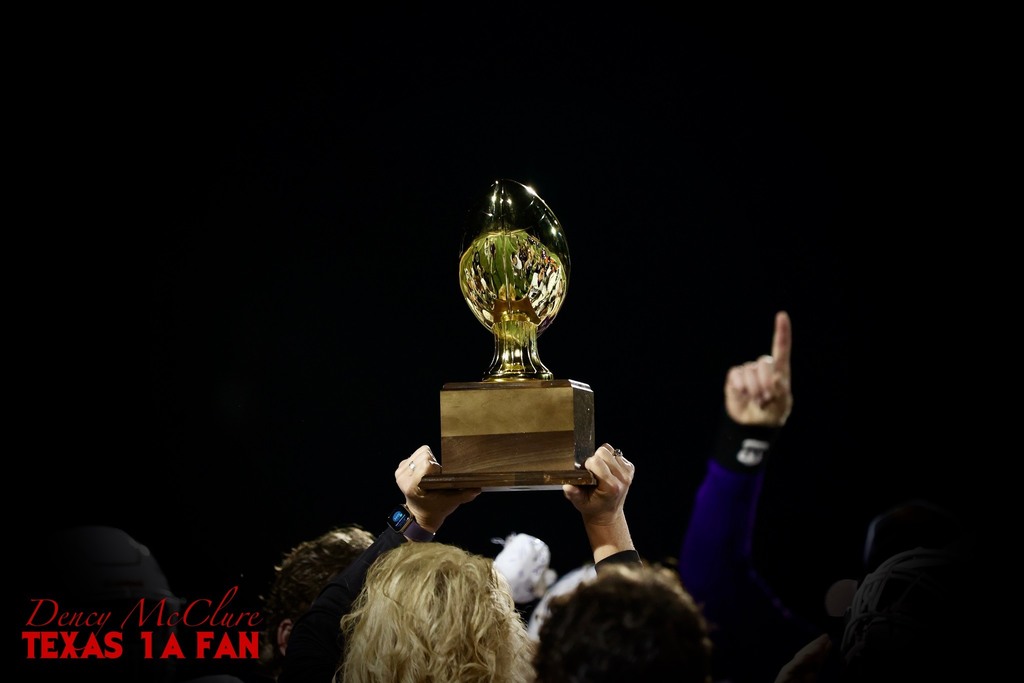 Attention Hornet Nation: The Hornet Football players and ICISD are excited for everyone to travel to Sonora and cheer on the Hornets as we make our playoff football run. WE NEED YOUR HELP TONIGHT! Please help us respect the Bronco facilities and all do our part to leave the stands clean. Please pick up your trash before you leave. Thank you and Go Hornets!

📣 👉🏼Remember, ❌do not click❌ on any links on any posts or in comments concerning the game or "watching live" or anything about the game! The only places the game will be broadcasted is NFHS (subscription) and 1A Fan (free audio on their website). Hornets take on Leakey in Sonora tomorrow at 6:00! Sting 'Em Hornets!


Area Round Irion County vs Leakey Thursday Nov. 17th @ Sonora 6:00pm #STINGEM #BELIEVE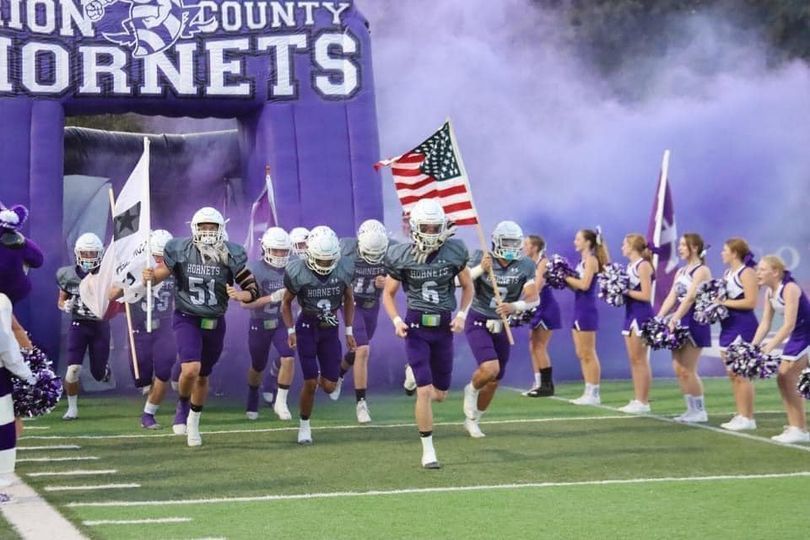 Attention Students and Parents: In order to accommodate all for our Thanksgiving visitors for lunch on Thursday November 17th. The ICHS Schedule as been adjusted and lunch will be at 12:50 PM.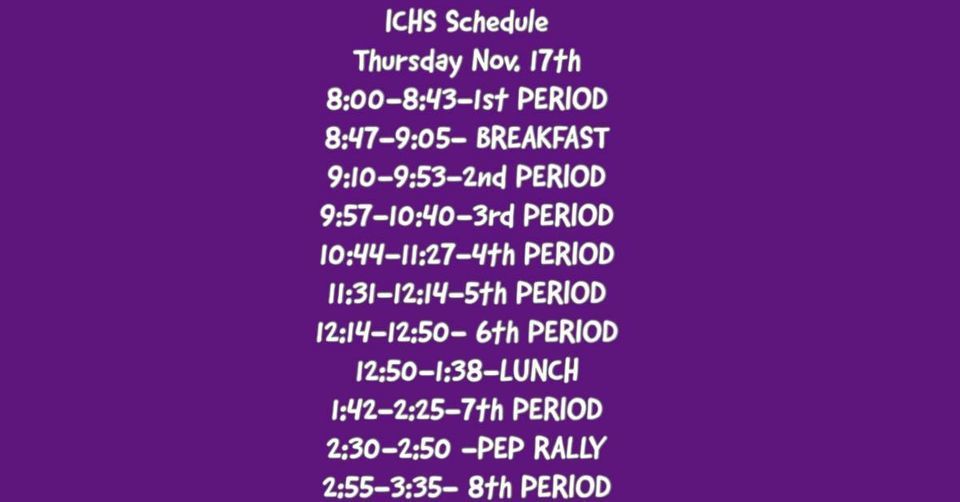 Area Bound! The Pep Rally will be at 2:30PM in the Estes gym on Thursday. Go Hornets!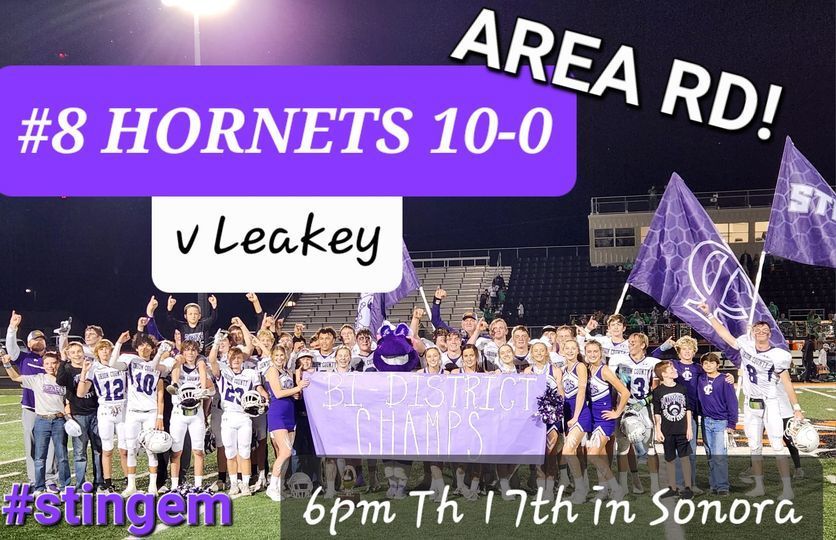 IC Elementary in the new gym.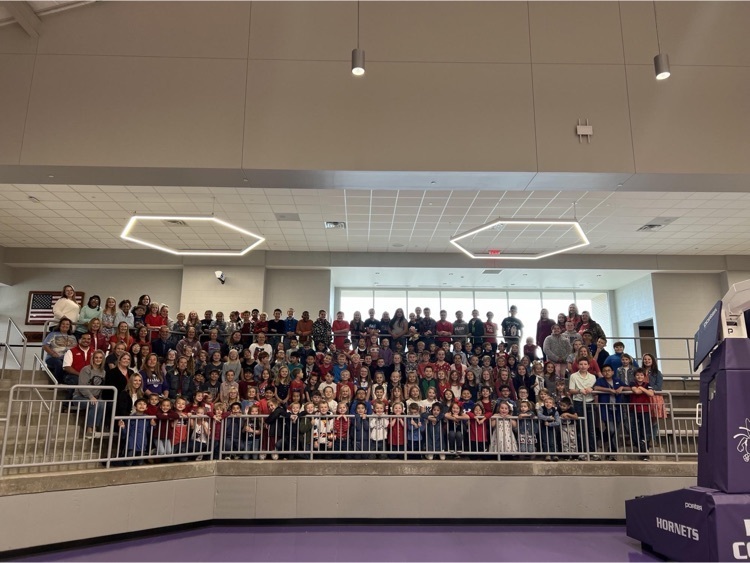 ICHS Friday Schedule for November 11, 2022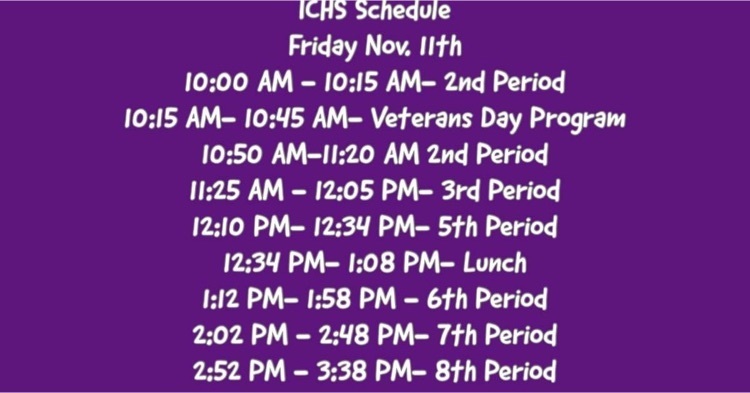 Hornets win!!! Late start tomorrow at 10 am! Veterans Day program will be at 10:15!!!
ICHS 2nd Six Weeks Report cards have been published in Parent Portals.

Senior Picture and retakes.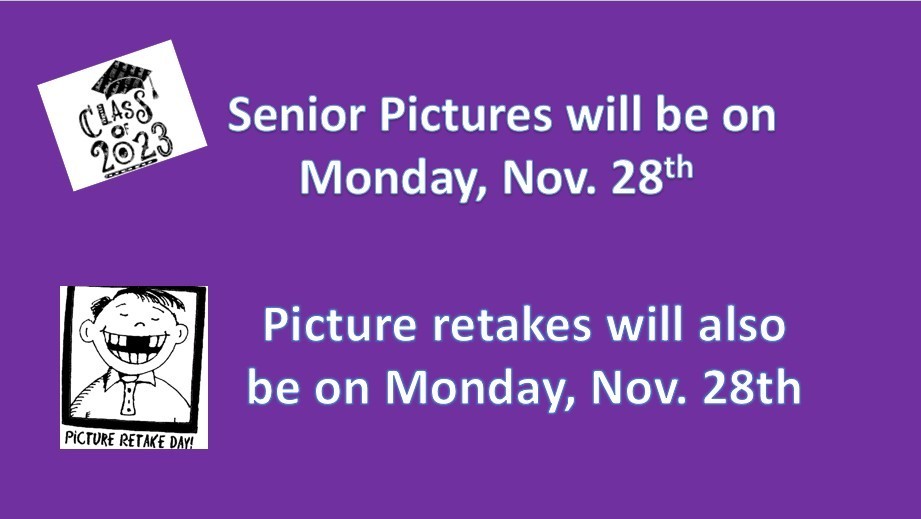 2022 Irion County Hunter Appreciation Dinner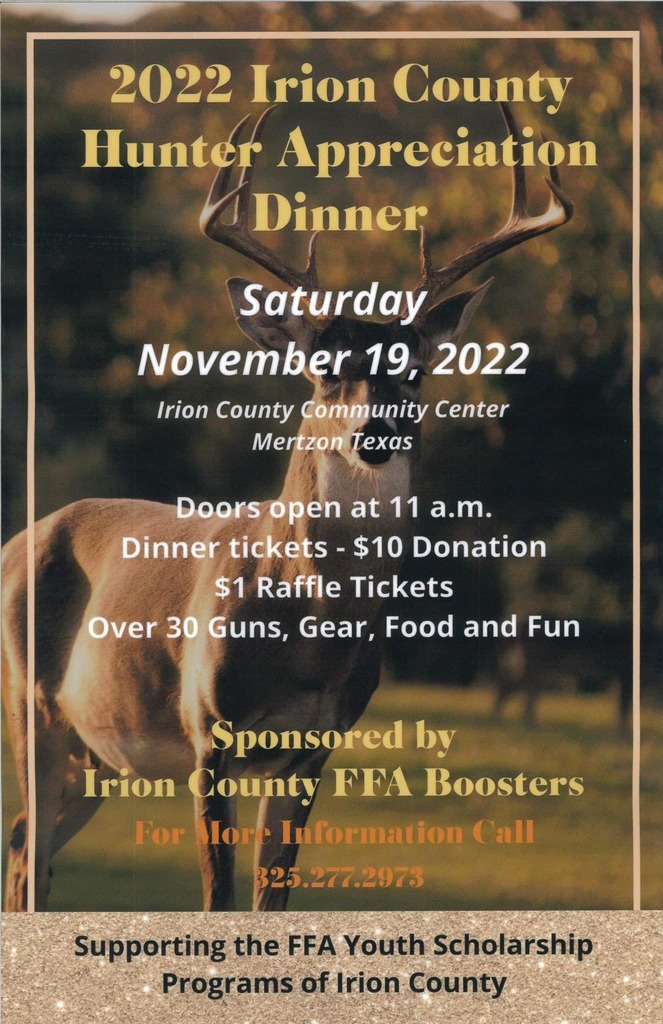 Hornet Playoff Football Theme for Thursday, November 10th! Pep Rally will be at 3:15 PM in the Estes Gym! The Hornets' Bi-District Football game vs. the May Tigers will be Thursday November 10th in Robert Lee. Kickoff 7:00 PM. We will be the visiting team! Go Hornets! 💜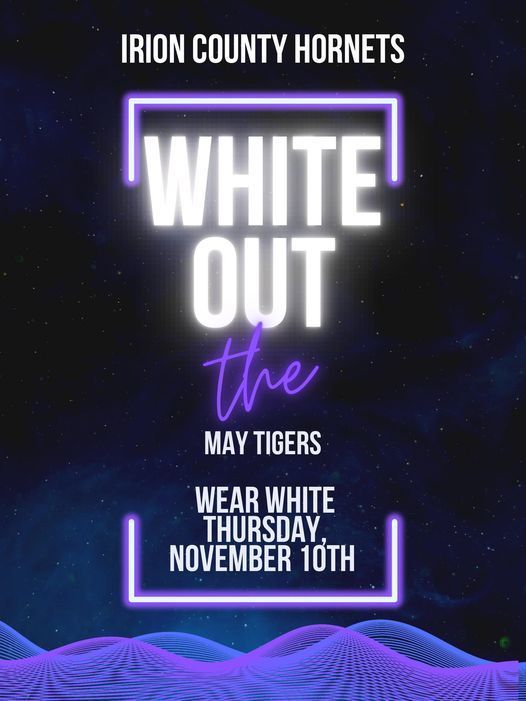 Veteran's Day Program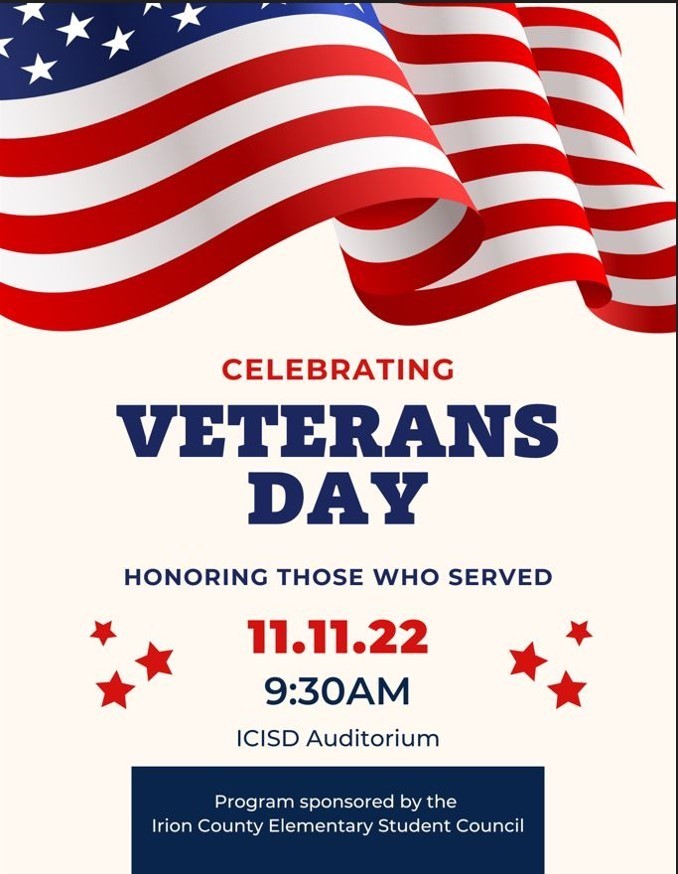 Pep Rally for the Irion County Playoffs will be on Thursday, November 11th @ 3:15 in the Estes Gym.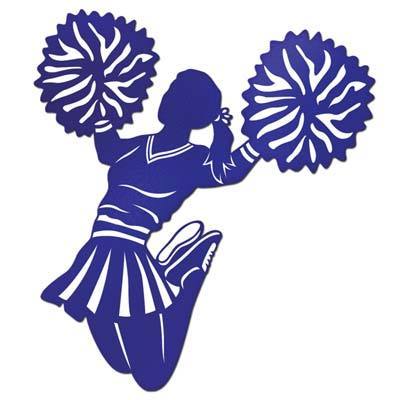 Congratulations to the Boys 1A State Champion Tayte Cormier.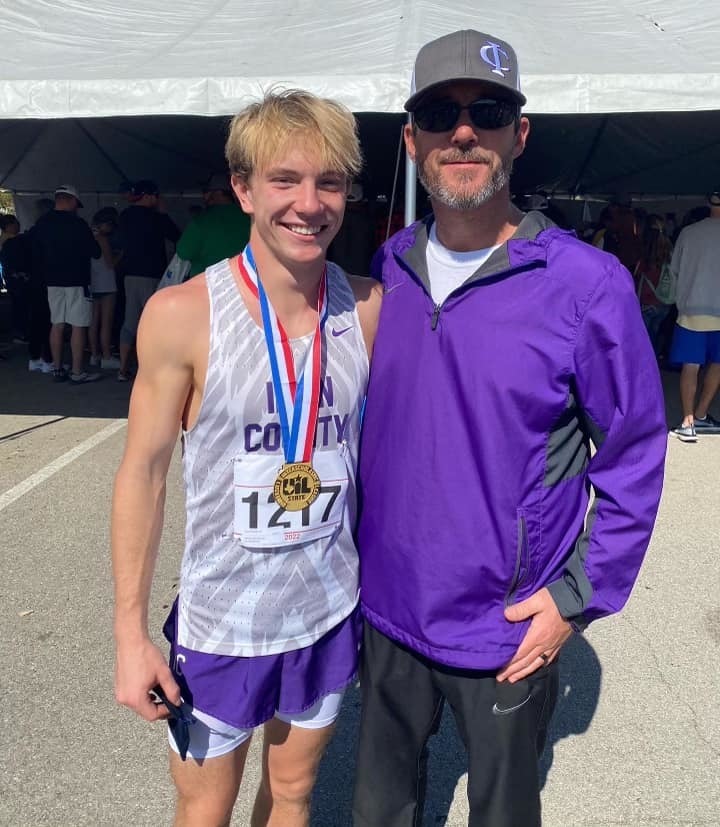 Schedule changes for next week.